Boiler Suits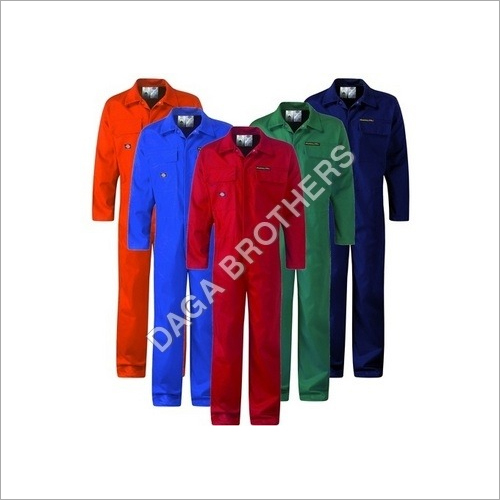 Boiler Suits
Product Description
Leveraging on our experience gained since 1986, we have been successfully manufacturing, supplying and exporting Boiler Suits. The entire range of suits offered by us is stitched under the supervision of high ranking officials using fine quality cotton and polyester fabric along with advanced machinery. It is comfortable to wear and provides protection to industry workers against fire and harmful chemicals. Made available in different weaving types such as plain, twill and drill, these Boiler Suits can be availed by clients in varied sizes and colors as per their requirements.

Features:

Flame resistance

Soft texture

Skin-friendly

High tearing strength
Other details:

We offer rich collection of good quality industrial shirts stitched of quality fabrics. Our range of shirts creates a professional image for your company. Available in various standard colors and stripes our collection gives decent look and comfort level. Various pattern and styles.

Capitalizing on the most skilled and talented of designers, we offer our collection to various industries lab. Exotic range of knitted Industrial Gloves.
Fabric used : 100% cotton,P/C (67/33),P/V(67/33) and 100% poly.
Count : 20*20,16*12,16*16 and as per buyer requirement.
We are best in 100% cotton and p/c(67/33) fabric