Doctor Coat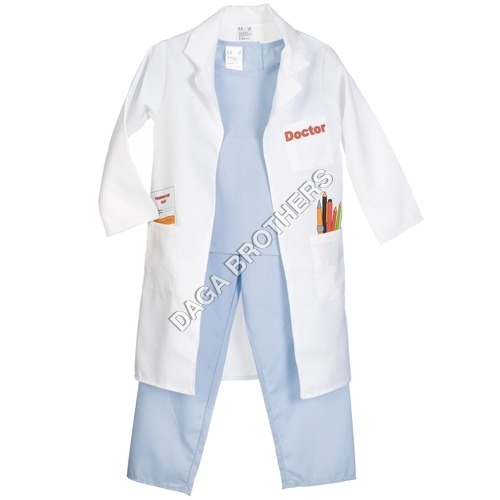 Doctor Coat
Product Description
Doctor Coat
We Manufacture a wide range of Doctors Coat in different sizes.

Doctor Coat are generally used to avoid stains, harmful chemicals as well as contamination from patient to doctors. It is used in various Industries and Laboratories such as Pharma Industry, Automobile Industry, Food and Beverage Industry, Electronic Industry, Hospitals, Medical Laboratory, Universities, Colleges, Schools, Etc.

We manufacture Doctor coats in high quality mill made fabrics in 100% Cotton, Poly/Cotton, Poly/Viscose and 100% Polyester with Anti-Piling, Fast colors and pre - shrunk. Special finish is given to fabric for soft feel & durability.

We also do Print / Embroidery Logo.

We do not stock any of our products. All our products are custom made based on specification provided.